Key-note and guest speakers
Årets key-note speaker – Jennifer Allison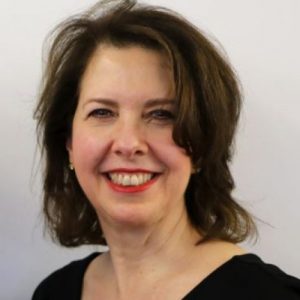 Jennifer Allison is the president for the International Association of Clinical Research Nurses (IACRN) and the founding member  of  the UKCRF Network Senior Management Team and Lead for its Workforce and Education Theme.
As the Matron of the National Institute for Health Research Clinical Research Facility in Southampton, she facilitates collaborations across the Southampton research partnership. She manages over 40 research nurses who work on more than 400 research projects in all areas of disease with adult and paediatric patients and healthy participants in early phase and experimental medicine studies.
An early member of the International Association of Clinical Research Nurses (IACRN), she was presented with their Distinguished Clinical Research Nurse Award in 2011 and was later Member-at-Large to the IACRN Board of Directors. Now president for the IACRN and involved in the CRN-BC™ credential which represents the only nursing certification that recognizes expertise as a clinical research nurse. A research nurse for over 25 years, she has co-authored a number of papers, presenting nationally and internationally.
Guest speaker: Dr Gordon Hill ProfD, MSc, PGCE, BA, RGN, RNT, SFHEA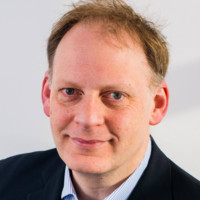 Gordon is the Cross-School Lead for International in the School of Health and Life Sciences and a Senior Lecturer in the Department of Nursing and Community Health, at Glasgow Caledonian University. He is also a Senior fellow of the Higher Education Academy. His role at GCU has a focus on international opportunities, which include international recruitment, development of trans-national educational provision, international continual professional development opportunities, student and staff mobility and summer school provision.
Gordon has a background in Clinical Research, starting his first clinical research nurse post in 1994, working on academic and commercial clinical trials. In 1996 he was appointed as the Associate Nurse Manager in the Clinical Research Facility (CRF) in Edinburgh https://www.edinburghcrf.ed.ac.uk/Home. During his time at the CRF, he developed an interest in the education and training of Clinical Research Nurses and upon moving to Higher education in 2006 established courses in Clinical Research. The programmes he led included undergraduate and post graduate qualifications in the UK and an MSc in Clinical Research in Singapore. Following this interest, he completed a Professional Doctorate in 2019. The tile of his thesis was 'Exploring clinical Research Nurses' experiences of working with Clinical Nurses'.
Gordon also established the Scottish Research Nurse and Co-ordinators Network (SRNCN) in 2005 https://www.srncn.org/ . The SRNCN is still going strong and holds an annual conference with the theme of 'Celebrating the contribution of Clinical Research Nurses'. He remains an expert in the field and have given Clinical Research Masterclasses in China, Singapore and Taiwan and presented in the USA, UK and Ireland. He is also the Co-chair of the UK & Irish Branch of the IACRN.
Cross School International Lead and Senior Lecturer (International), Department of Nursing and Community Health (DNCH), School of Health and Life Sciences (SHLS), Glasgow Caledonian University. Email: gordon.hill@gcu.ac.uk Gordon is a keen advocate of social media and regularly tweets on a variety of topics. If you are also on twitter, please follow him on @gordonhill1
Guest speaker: Carole Schilling, MSc, BSc(Hons), RN. Chair for the IRNM (Irish Research Nurse & Midwifes network)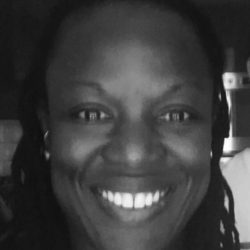 Carole qualified in 1993 with a BSc(Hons) Nursing/ RGN. After working in Intensive Care for 5 years Carole changed career path to become a Cardiology Research Sister. In 1999 Carole completed a masters degree  in Nursing. Carole moved to Ireland in 2001 and since then has gained further research experience in various clinical settings and in the pharma industry as a Clinical Research Associate. Carole has worked across a broad range of therapeutic areas including respiratory, infectious disease, hepatology, oncology and ophthalmology.
In 2012 Carole joined the RCSI Clinical Research Centre as a Senior Clinical Research Nurse an completed  the level 9 post-graduate certificate in Nursing (Clinical Research) the following year. In 2015 Carole took on the newly established role of RCSI Quality & Regulatory Affairs Manager. A position which involved responsibility for developing, implementing and maintaining quality management systems to ensure that all investigator led clinical trials sponsored by RCSI were conducted in compliance with Good Clinical Practice (GCP) and applicable regulatory requirements. 
In November 2018 Carole became the Project Manager for the Irish Research Nurses & Midwives Network (IRNM) workforce survey; 'Count Me In'. 
Kontakt
Konferenssekretariat:
Anmälan till den nationella konferensen 2022 öppnar i augusti!
Konferensen arrangeras av
FoU Akademiska sjukhuset i samarbete med

LiF - forskande läkemedelsbolag