Key-note and guest speakers
Årets key-note speaker – Jennifer Allison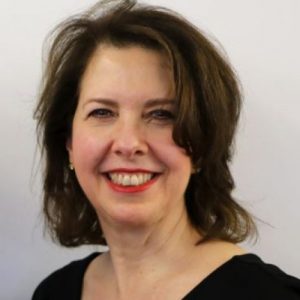 Jennifer Allison is the president for the International Association of Clinical Research Nurses (IACRN) and the founding member  of  the UKCRF Network Senior Management Team and Lead for its Workforce and Education Theme.
As the Matron of the National Institute for Health Research Clinical Research Facility in Southampton, she facilitates collaborations across the Southampton research partnership. She manages over 40 research nurses who work on more than 400 research projects in all areas of disease with adult and paediatric patients and healthy participants in early phase and experimental medicine studies.
An early member of the International Association of Clinical Research Nurses (IACRN), she was presented with their Distinguished Clinical Research Nurse Award in 2011 and was later Member-at-Large to the IACRN Board of Directors. Now president for the IACRN and involved in the CRN-BC™ credential which represents the only nursing certification that recognizes expertise as a clinical research nurse. A research nurse for over 25 years, she has co-authored a number of papers, presenting nationally and internationally.
Guest speaker: Dr Gordon Hill ProfD, MSc, PGCE, BA, RGN, RNT, SFHEA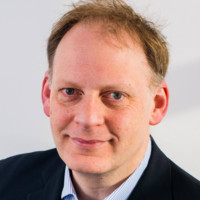 Gordon is the Cross-School Lead for International in the School of Health and Life Sciences and a Senior Lecturer in the Department of Nursing and Community Health, at Glasgow Caledonian University. He is also a Senior fellow of the Higher Education Academy. His role at GCU has a focus on international opportunities, which include international recruitment, development of trans-national educational provision, international continual professional development opportunities, student and staff mobility and summer school provision.
Gordon has a background in Clinical Research, starting his first clinical research nurse post in 1994, working on academic and commercial clinical trials. In 1996 he was appointed as the Associate Nurse Manager in the Clinical Research Facility (CRF) in Edinburgh https://www.edinburghcrf.ed.ac.uk/Home. During his time at the CRF, he developed an interest in the education and training of Clinical Research Nurses and upon moving to Higher education in 2006 established courses in Clinical Research. The programmes he led included undergraduate and post graduate qualifications in the UK and an MSc in Clinical Research in Singapore. Following this interest, he completed a Professional Doctorate in 2019. The tile of his thesis was 'Exploring clinical Research Nurses' experiences of working with Clinical Nurses'.
Gordon also established the Scottish Research Nurse and Co-ordinators Network (SRNCN) in 2005 https://www.srncn.org/ . The SRNCN is still going strong and holds an annual conference with the theme of 'Celebrating the contribution of Clinical Research Nurses'. He remains an expert in the field and have given Clinical Research Masterclasses in China, Singapore and Taiwan and presented in the USA, UK and Ireland. He is also the Co-chair of the UK & Irish Branch of the IACRN.
Cross School International Lead and Senior Lecturer (International), Department of Nursing and Community Health (DNCH), School of Health and Life Sciences (SHLS), Glasgow Caledonian University. Email: gordon.hill@gcu.ac.uk Gordon is a keen advocate of social media and regularly tweets on a variety of topics. If you are also on twitter, please follow him on @gordonhill1
Guest speaker: Hazel Ann Smith, BSc(Hons); MSc; PhD, Adjunct Lecturer for Paediatrics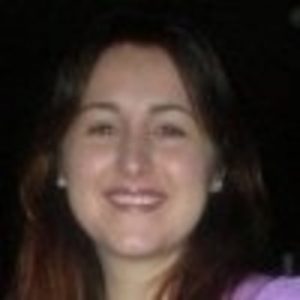 Hazel is an Adjunct Lecturer in Paediatrics, Trinity College Dublin, Ireland and is presenting in her role as Past-Chair (2019-2021) of the Irish Research Nurses & Midwives (IRNM). Hazel continues to sit on the working group of the IRNM as the Communications Officer.
Hazel is the co-author on the 'The Whitehouse Report: Review of research nursing and midwifery structures, strategies and sharing of learning across the UK and Ireland in 2017.' This report is the result of a project undertaken by Claire Whitehouse through the Florence Nightingale Foundation and sponsored by the then Chief Nursing Officer for England, Jane Cummings. Hazel coordinates and manages research on behalf of a principal investigator (generally clinical trials) and leads or co-leads both national and international studies. In 2019, Hazel was awarded the Irish Nurses & Midwives Organisation's (INMO) CJ Coleman Research Award for her study on pressure ulcers in the paediatric intensive care unit.
Hazel is a published author, and peer reviewer, in medical, nursing and midwifery journals, and also for the Cochrane Pregnancy and Childbirth Group, and an invited speaker (including for the World Health Organization). Hazel develops and teaches research courses (which are accredited by the regulatory body for nursing and midwifery in Ireland – Nursing & Midwifery Board of Ireland).
Hazel sits on the following committees:
– Research Committee of the International Association of Clinical Research Nurses (IACRN)
– UK Clinical Research Facilities Network (UK CRF)'s Theme 3 'Developing and sharing best practice for staff education, training and development'"